A TIME TO BE THANKFUL.    IT'S NOVEMBER!
It's already November, and the busiest time of year has already begun. With the holidays like Thanksgiving and Christmas just around the corner, there's a lot of work to be done to make sure everyone is ready!
Here at Great Choice AV, we are not only getting ourselves ready for the holiday season, but also helping our clients get ready to host Thanksgiving in their own homes.    Thanksgiving dinner isn't complete in some households until there's a football game on in the living room. And who wouldn't want to listen to some sweet turkey tunes while they're putting together a holiday feast?   Whatever your home audio or video needs are for the holidays, we can help you! 
Helpful Thanksgiving and Christmas Ideas
Music: 
Why would you need speakers in the kitchen?   The answer to that is simple. You'll be spending a lot of time in there!   You might need a little pep in your step with some of your favorite music. That way, when you wake up at 5 o'clock in the morning to start cooking, your favorite music will help set the mood for your day. 
KEF speakers:
KEF speakers come in many styles, shapes, and sizes, and are always the perfect solution for your indoor listening enjoyment!
TV:
If your family's Thanksgiving tradition is to watch football, then you should make sure your TV is set up for the perfect viewing!
A good reason to have your TV professionally installed is to hide all those unsightly wires that hang down the walls.    Get yourself a quality technician (like at Great Choice audio/video) who knows how to properly hide and organize your wires!
Check out these two cools TV's that can totally blend in with your home style! 
Can't decide whether to put a large mirror or a TV on your wall?   Why not do both?! This TV becomes a mirror when turned off. We've designed and installed several of these, and they are quite impressive! 
Have you seen the new Samsung FRAME TV?   This picture frame TV brings a whole new meaning to moving picture!    It transforms from your artwork to a spectacular TV picture in seconds!
What if you're outdoors?
If you're outside before or after your dinner, you might like to listen to some music.   Set the tempo for whatever you're doing, while spending quality time with your family and friends. 
Outdoor audio should never be seen as a one size fits all.    We can help you determine what works best for your outdoor space.
Check out this video of David from Great Choice AV!    He unboxes and sets up a planter sub from James Loudspeaker!   Certainly doesn't look like a big ol ugly subwoofer, does it? And these sound great!
James Loudspeaker can be the perfect outdoor system for any outdoor space, because it is completely customizable! 
Check out our other YouTube videos!
BONUS!!
Check out these awesome outdoor TV's!
55-inch Seura Shade Series outdoor TV with a custom 50-inch Seura soundbar: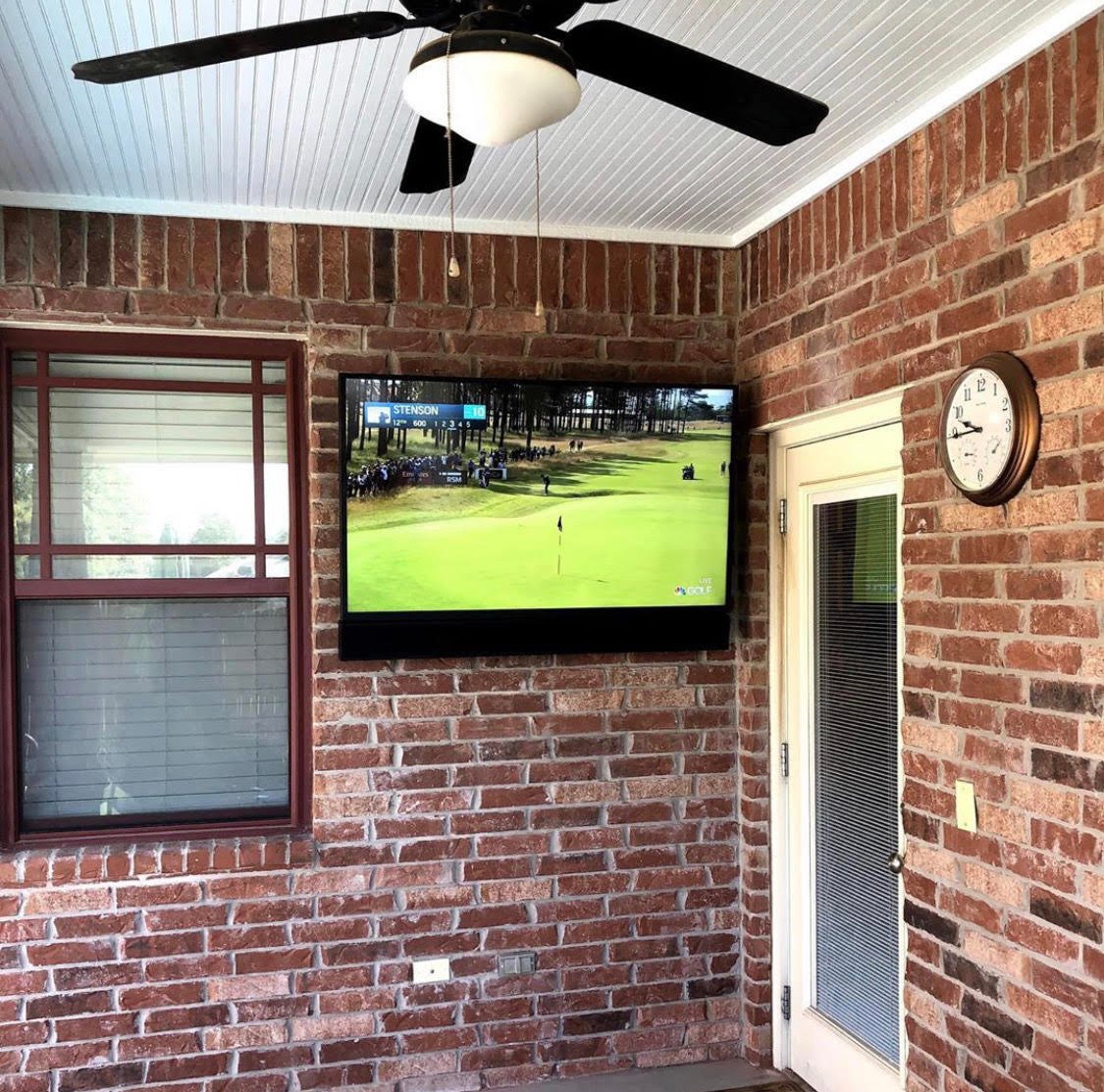 65-inch Sunbrite Outdoor TV:
Let us help you and your family during this holiday season.   We'll take care of all the set up and bring you into a beautiful world full of your favorite music, sports games, and so much more, while you focus on being with your family!   Call us today at 405-509-6422 or email us at steve@greatchoiceav.com for more information!
Happy Thanksgiving!!